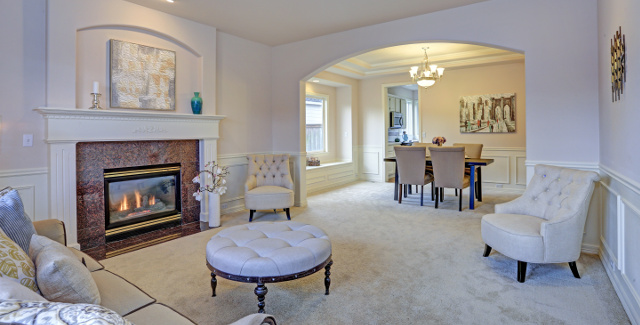 Selling a home, like serving a fine meal, is all in the presentation. A buyer may not decide to purchase your home just after walking in, but they often decide not to in those first few seconds.
What is staging, exactly? Think of it as putting on your home's best face: You can't hide the faults, but you can make the very best of its good points. That means doing several things to make your home look as fresh and inviting as it can be:
Clear the clutter. Make the place look like a catalog picture. Empty all the trash cans and hide them. Make your closets look bigger by putting clothes in the attic or other hidden spot. Your home should appear as undisturbed as possible -- a place for everything, and everything in its place.
Pare down. Along with clearing clutter, pack away all your kitchen dishes and glasses to a few matching items.
Clean up. Wipe or scrub any trace of grime, mold or just plain dirt -- kitchen, tubs, sinks, pantry, walls, appliances, everything. Deodorize sinks, toilets, tubs and showers. It shouldn't just be clean, it should shine so bright that your visitors wished they lived there now.
Go for symmetry. If you display throw pillows or other items, make the arrangement symmetrical -- it pleases the eye more.
Open it up. Wherever possible, give your home an open and airy feel, especially if your house isn't very big. Open up walking paths in every room. Rearrange or remove furniture. Give potential buyers a sense of space.