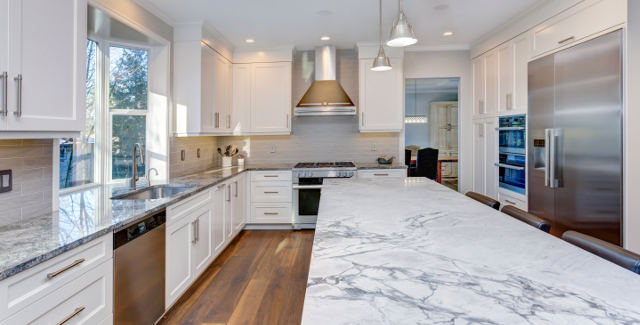 One way to put your house at the top of buyers' wish lists is to stage it so that everything they see makes them feel at home without making it look like you live there. And perhaps the most important facet of staging is cutting your clutter to zero. Here are some tips:
Consolidate: Toys, books, magazines, throw pillows, blankets, knick-knacks—consolidate them all, and mostly where people can't see them. Fill plastic totes of different sizes to the brim and store them under beds, in attics or on garage or basement shelves where visitors aren't likely to snoop.
Hang up those clothes. Even though you might think of it as everyday life, few things add to clutter than loose clothes or even stacks of clothes on the floor or the tops of dressers. If you don't have drawer space for them, hang your clothes up on rods anywhere you can. It will add order and neat lines to your closets and rooms.
Stash all plates. Chances are, you have more dishes handy in your kitchen cupboards than looks good to visitors' eyes. Try stashing some of those plates, mugs and cups in plastic totes and storing them in the attic or basement until the showings are done.
The time you spend decluttering will go a long way in making the kind of first impression that will bring buyers back for a second look.