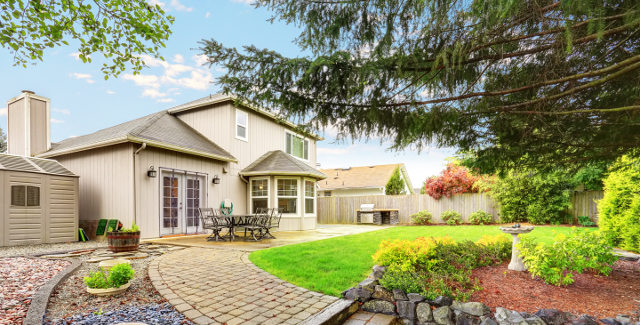 Nothing adds to your home's living space than a beautiful outdoor area—a deck or patio that makes summer nights the place to be for your family and friends.
Stone is stellar. One look that makes for a wonderful outdoor space is stone—think knee walls, fire pits and paving stones. Even fabricated concrete has come a long way in appearance and longevity and can add a look of solid, eye-catching permanence to your sitting area.
Catch the fire. And speaking of fire pits, nothing says summer than sitting around a gas or wood fire pit with drinks, food, laughter and s'mores. If you don't want to center your sitting area around a fire, consider a mobile pit that can be wheeled or carried to whatever space you want.
Cover it up. Spring or summer rains can wash out a party in a hurry. On the high cost end, consider covering your outdoor area with a gazebo or other permanent roof. However, if you're on a budget, think about temporary tents that can be purchased for about $100-$150 and provide shelter from all but the hardest rains.
Investing in an outdoor space can add a huge new facet to your hospitality and personal leisure time. Think about it today!