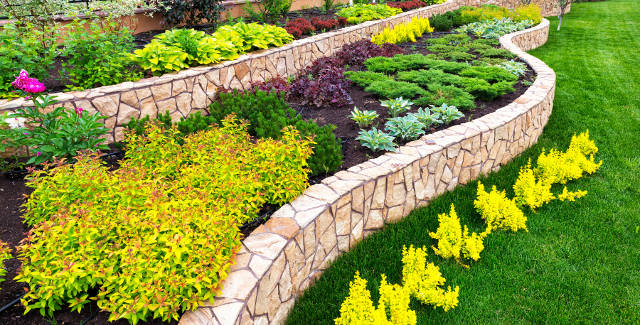 Let's face it: Most of us don't have the yard of our dreams. But you still want to entertain outside and make the most of the summer, right? You can, and be proud of your yard at the same time—without spending a ton of money.
Light 'em up. Nothing says "garden party" like a well-placed string of lights in the back yard. Place them around the best place to sit, play a little soft music, and voila: You've set the mood for the evening.
Color outside the lines. Plant bunches of flowers or set up a few strategically-placed planters around the perimeter of your sitting area. The flowers add brightness and color, of course, but they also tend to draw attention away from other spots in your yard that may not be as attractive.
Stain it deep. Have a deck? Add a new coat or stain or oil to it when the forecast calls for a few days of clear skies. Make it an oil-based stain or urethane for longevity and luster. It'll make the hidden color in the wood pop and add years to the life of the deck, too.
Trim, trim, trim. A well-trimmed yard is a pleasant yard. Edge around walkways, decks and stones. Spray weed killer around trouble spots around fenceposts, stones and birdbaths.
Paying attention to the little details will give you a yard that you can feel comfortable showing off to your friends anytime!