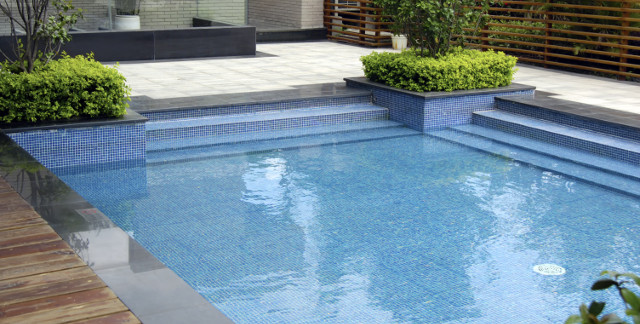 It seems like a no-brainer—add a pool, add value to your home. Who doesn't like a pool? Well, that all depends.
What seems like a hot-weather Godsend to some people looks like a liability to others, and they're both right. An in-ground pool will add to your liability, and to your homeowner's insurance premiums. But it's also a great getaway for the family when the summer heat hits and you don't have time or energy to truck over to the local splash pad or water park.
And, of course, there's the initial cost. It's big—anywhere from $30,000 to $65,000, depending on whether it's fiberglass, vinyl or concrete. And then you have chemicals ($1,200 to $2,000 a year) and routine cleaning on top of that.
But what does it add to your home's resale value? At best, according to most estimates, that pool will add about 7 percent to the value of your home. If your home is worth about $300,000 and you install a "budget-priced" vinyl-sided pool for $30,000, the $21,000 (at most) that it adds to your property's value still leaves you several thousand dollars in the hole.
But, oh, the fun you could have … In the end, it's up to you to decide whether all those laughs are worth all the expense.