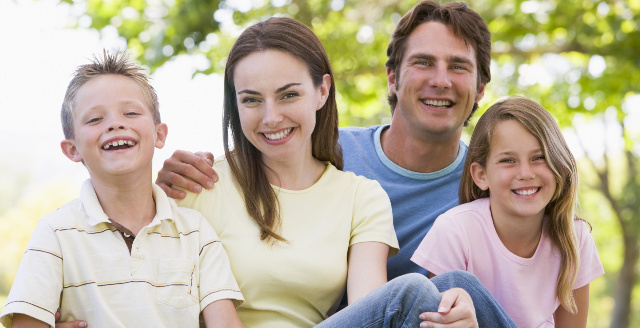 During the summer months, when days get long and kids get bored, it's easy to click your life on cruise control and let your kids veg in front of yet more screens. But as one landmark study showed, the more screen time young children get, the less creative their minds become. So instead of popping open yet another screen, why not pop open the screen door instead and take advantage of your yard with the kids? Here are some ideas on what to do when you get there:
Do some yard work. Rake. Teach young Rachel or Spencer how to mow the grass. Go pick out a new tree and plant it together (and give the kiddos a shovel). Working together in the sunshine (and yes, sweat) is good for everyone's body and will give the kids a try at something they may have never done before.
Play a game. Spend some time playing a new sport together in the yard. Of course, you always have tried-and-true soccer, basketball and baseball. Try badminton or bocce--both can be competitive, played by anyone at most any age and inexpensive. Plus, they're great fun!
Pitch a tent. If camping isn't on the agenda for the summer, give the kids some bug spray, a couple of sleeping bags and a pup tent in the backyard. Even if they don't spend the whole night (and, depending on where you live, they may not want to), they can have loads of fun playing with the flashlight, playing a board game in the tent, telling ghost stories or just looking at the stars.
Take advantage of the weather and time. Pretty soon, school with start, time indoors will be non-negotiable, and another summer will be lost. Don't let that happen to you!