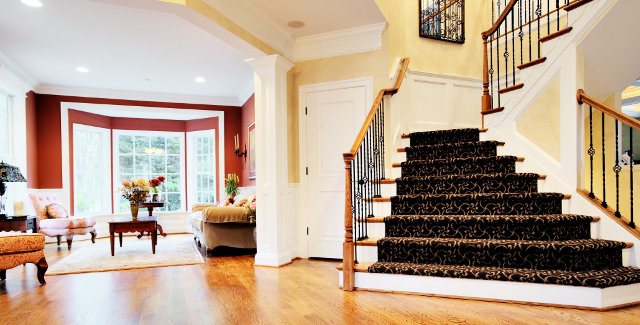 A successful open house means making the best possible impression on your would-be buyers while making them forget the other houses they just saw. But how do you do that?
Stage It. As discussed previously on this site, staging your home puts the best face on your home. It says, "Here I am. I'm clean, I'm neat, and I look good. Don't you think so, too?"
Don't be there. As much as you want to be there to see the people nosing around your house, you don't want to be. It's just too awkward. Let your real estate agent do the talking, explaining, dreaming about all the possibilities out loud—the things you would do if you were there. Which you won't be, right?
Maximize traffic. The ol' Saturdays and Sundays from 2-4 p.m. are a staple of the real estate industry for a reason—it's when people are free to roam. But open houses get scheduled at lots of other times, too, and you have to embrace that if you're trying to get the greatest number of potential buyers into your home in the critical week or two that your home first goes on the market. You must be prepared to be out of your home as much as you're in it that first week. If you let buyers see the place when they have time, they're much more likely to put your home on their short list.