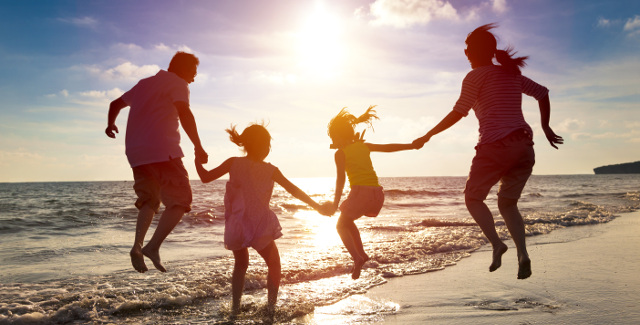 Oh, where did the summer go? Maybe more important, what do you do when the boredom level is a lot higher than the budget for another family getaway?
A Day at the Park. No matter where you live, a state or national park is never more than a few hours' drive away (and in most states, no more than two). That means all kinds of potential activities: swimming, kayaking, hiking, fishing, rock climbing, nature photography or even zip-lining. The U.S. has by far the best state and national park system in the world, and the most expensive usually only charge admission by the carload. So get out and enjoy the sun!
A Night Away—in the Woods. If you're really adventurous, load up the camping gear and spend some time in the great outdoors. For a fraction of the cost of a typical hotel, camping offers a great combination—family time together and the pleasure of the great outdoors. Who knows? You might find that you prefer camping to a hotel.
Did We Say Hotel? Then again, if camping's not your thing and you just need some time away, search for a last-minute deal on a travel site and grab a night or three at a hotel with a good pool and room-service menu. Nothing says "getaway" like a hotel room, and if you can pamper yourself a little bit by not even having to leave the room to eat, all the better!
Whatever you do, hurry! Summer's almost gone, and you have a precious few days to squeeze in one last family jaunt before the school year takes over!