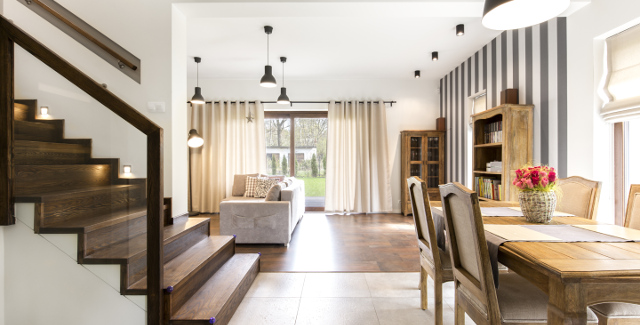 When it comes to keeping your home safe from intruders and saving money on your utilities, modern technology has presented some elegant ways to create a truly smart home—even if you don't want to spend a small fortune doing it.
Smart thermostats. Google Nest, Ecobee, Emerson and Honeywell—just a few of the names offering thermostats that not only can be programmed remotely, but can sense when you're about to get home so it can adjust the temperature up or down for maximum comfort. Add to that the voice-control and algorithmic learning capabilities of some models, and you have a thermostat that can do a lot more than turn the furnace higher on a cold night.
Smart doors. Smart door locks, doorbells and door cameras have made an everyday convenience of technology that recently existed only in spy novels. Brands like SimpliSafe, Ring and Google offer packages that can track who comes and goes at your front door and when and record it all for viewing on your phone. August, Yale and Schlage offer smart lock systems that can detect when it's you at the door, lock the door automatically behind you and even be retrofitted with your existing locks.
Plus, you don't have to spend a bundle with all these. And with low-cost or free apps acting as the interface, there's never been a better time to invest in technology that makes your home safer, more efficient and a lot more fun.