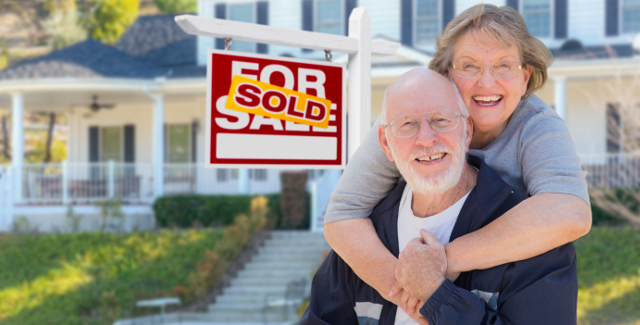 So the kids have grown up, moved out and are asking you for help with the rent—but at least not at your house. Now you're looking around and wondering, "What do we need all this space for?" Before you make a decision, consider the timing and reason for a possible move to a smaller place.
Are home prices at historically high levels in your area? If so, you might consider selling now just to capture the equity—a sound financial decision, but one that may leave money on the table if the trends are pointing higher for the future.
The real question is, do you need to move right now? If the answer is no, then consider the increasingly lower payments on your home as incentive to stay. Then again, if taxes keep creeping up year after year, that lower payment may not actually be lower. But the fact is, if you're in a solid area with growth potential, staying put will only increase the value of your investment. If the answer is yes, then consider using your equity to move to a newer area, maybe a planned development, with fewer property maintenance demands and a likelihood of future appreciation.
Another consideration is future space needs. Grandkids need a place to stay on vacation, and the bigger house may suit them better. Cleaning a bigger place in your advancing years isn't fun, but giving the little ones a place to stay for a night or three is. A smaller place may suit that need just fine, though, and it will be easier on your back!