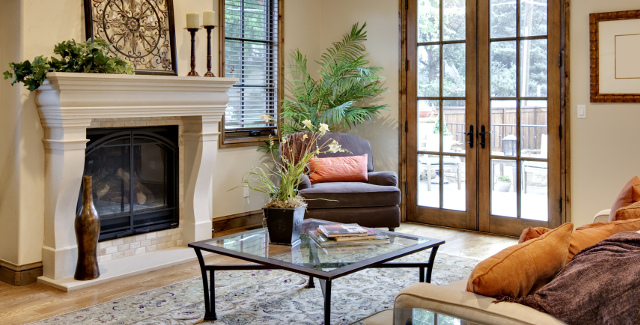 In case you missed it or have been living on an ice floe for the past several years, a certain smell has very rapidly come to be synonymous with that season that comes after summer and before winter. Whatever that season used to be called, it's now Pumpkin Spice Season until further notice.
Don't think so? Go to, say, oh … the supermarket. In the bakery, you'll find pumpkin spice cookies, bread, pies and doughnuts. Head over to the cereals, where three or four of your favorite breakfast brands are all competing for pumpkin spice shelf space. Coffee? Oh, the choices.
Best not to fight it. Pumpkin Spice Season has fully integrated the leaves and colors of … what was that called? August? Automart? Anyway, use that to your advantage and add some of those colors to your home to get into the spirit. Browns, oranges and yellows (yes, Southerners, some leaves do change to those colors) can add a rich tapestry of comfort colors to your home. Throw in some pumpkin spice candles and throw pillows, and you have a regular mini-celebration of the season!
Even if you're a traditionalist, embracing Pumpkin Spice Season can be a great way to welcome September and October. And if you can remember what the season used to be called, you can celebrate that, too, with a slice of pumpkin pie and a pumpkin spice latte.