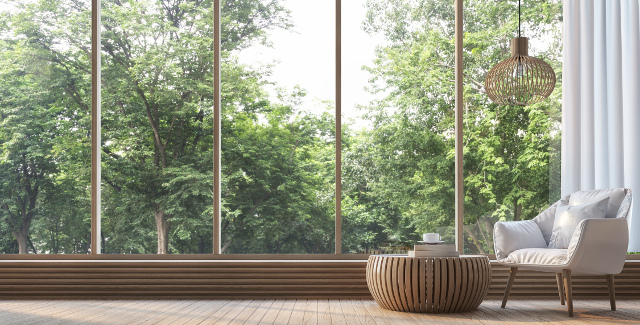 If you're like most people, "busy" describes you almost all the time. But virtually no one wants that all the time—you need a place to unwind, a relaxation station.
Whether it's a rec room, a quiet spot by a window or an easy chair in the corner, find a place in your house where you can physically get away. Location, every real estate agent will tell you, is everything. It's no different for your relaxation station. Find a spot that gets you away from the household noise, the sound of traffic (if that's an issue) and especially the kids. If you have a basement, perfect. If not, try to make space for an armchair or recliner in your bedroom. Set up a lamp and an end table, and you're in business.
Once you've found the spot, equip it a little.
Start with the aforementioned furniture. An easy chair, lamp and table are really all you need to get in some serious reading and think time. Don't forget a pillow and a blanket, should a nap sneak up on you. If you have space in your station for a TV, now you have some shows, too.
Now go with some music. Spring for a turntable and a couple of old jazz records, or maybe a nice Bluetooth-enabled speaker that can connect to your phone. Whatever your pleasure, some tunes can make the world go away in a hurry.
If you can, find a little space for a mini fridge, too. A nice beverage of choice provides a very nice topper to a little self-sufficient place you can call your own, your own relaxation station.