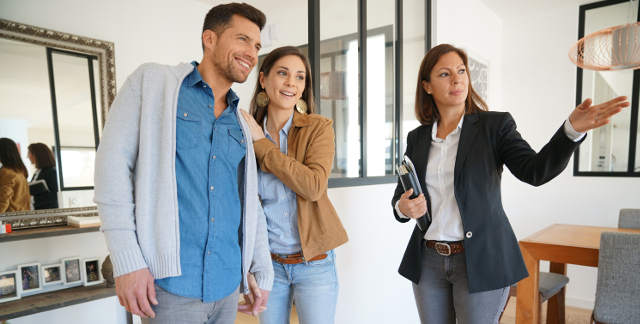 Though winter isn't usually considered peak selling time, plenty of houses get bought and sold between November and March. If you find yourself needing (or wanting) to move during the winter, here are a few things you need to know:
Clear it up. If you live in a snowy climate, keep those walkways and driveways clear of snow and ice. Make the path to your home look like you want and expect people to walk up at anytime.
Wintertime is buy time. Because warmer months tend to attract the most lookers, the parade of people stopping by in summer and fall tends to have a lot more window shoppers among the serious few. But in winter, that ratio gets reversed—if you don't really want to be out in the cold, why would you? So be prepared for less traffic, and don't let that discourage you.
Warm fuzzies. Make your home the comfy, inviting place everyone wants to be in when the wind starts to whip. Heat up some apple cider (holiday smells!) or some water for tea and cocoa. Brew some coffee. Bake some cookies or pumpkin bread. Let the weather work for you by enticing folks to stay longer (and look longer).
Winter doesn't have to impede your home-selling. Just use what Nature gives you to your advantage.