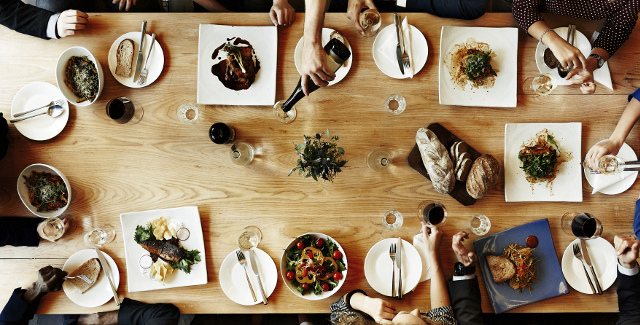 Whether your guests are coming over for the first or 50th time, you want them to feel right at home. Here are six ways to make sure they want to come back again (and again and again):
Have a plan. Better to pull it off casually rather than whipping out an agenda, but have a plan for the evening. Music, games, lighting—make it on purpose. And make sure you know what they like to eat and do …
Ask ahead. What do your guests like to drink? Do they like games or modal jazz or a certain snack or that really great dessert from the local cake shop? Don't guess, ask them before they come. You'll show you care about them, and you'll increase their chances of enjoying themselves!
Sit facing each other. Make conversation at the table or in your living room the point of the evening instead of the TV. Arrange the seating so you all can face each other. It makes conversation easier and keeps things a lot livelier.
Keep the refreshments fresh. Whatever you serve, don't run out of it. Being a good host means being prepared.
Play music. Having good background music (classical, jazz, holiday tunes) puts everyone at ease and makes conversation flow better. It's easier to feel at home when you feel comfortable, and music does that for people.
Ask about them. Nothing but nothing ingratiates you to someone else than to ask them about them. So whether it's with a Q&A game or just in regular conversation, make your guests feel valued and at home by learning a lot about them and talking as little as you can about yourself. People walk away enjoying themselves (and you) more!