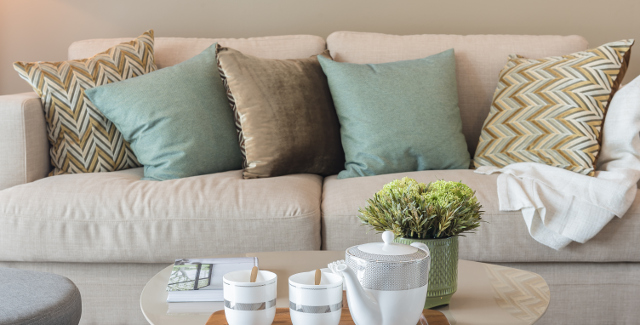 It's a new year, new decade—and time for a new look for your space, too.
Can't afford an interior designer? No worries. Some of the best redecorating schemes can cost as little as an armful of throw pillows and a few selections of wall art.
Words can kill. Some of the cleverest pieces of popular artwork the past few years have been text working as art: funny sayings, quotes and warm thoughts, all tastefully wrought in flowing script, capital letters, stenciled paintings, even 3-D metal cutouts. Express yourself in language that also makes an artistic impression. Now that's a sight worth coming back to.
Create comfort. And while you're attending to the walls, don't forget to add some color-coordinated pillows and blankets to your most-used spaces. Not only do blankets and pillows add physical comfort, but they also can add a whole host of colors to an otherwise blah space. Seasonal, holiday, random fun patterns—you can even swap out zip-up pillowcases that make your current pillows look new. It's that simple.
Paint it on. And if all else fails, there's always paint. For about 50 bucks, you can freshen up any room of the house with a coat or two of minimum effort. Find a new shade, a couple of brushes and you're good to go!