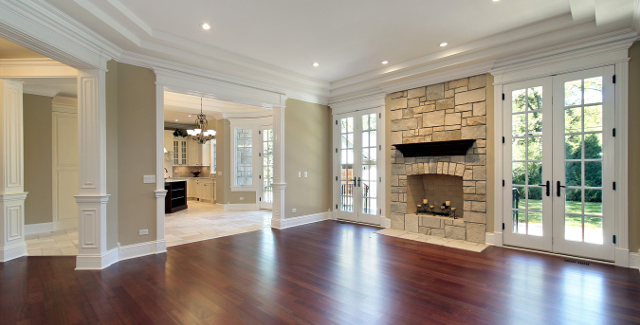 The new year is looking to be a continuation of the can't-stop-it trend toward wood-grain tile, laminate and vinyl flooring. However, this year, there's a new take on an old standby—carpet.
That's right: carpet. It's still the most popular flooring choice of them all; and now, with waterproof options and bolder colors and patterns, carpet is making a comeback. And with waterproof carpet competitively priced compared to traditional types, you can install that light beige or gray you've been dreaming of without a worry. Speaking of colors, gray continues to outsell every other color choice, both for its versatility and its overall visual appeal.
In addition, easy-to-install carpet tiles are making a splash this year, as are bold-colored area rugs for every room of the house. Patterns in both wall-to-wall and area rugs are becoming more popular, as well.
If indeed you're looking for easy-to-install, easy-to-clean wood-grain flooring, looking no further than laminates and tile. For the DIY-er, it's never been easier to install a professional-looking and ultra-long-lasting floor that will be in style in this new decade and the next. Available in a variety of shades, grains and styles, wood-grain flooring continues to sell very well because of its visual appeal and ease of maintenance.
Whatever your preference, science and a variety of choices have made it easier than ever before to get a great floor that will last for decades. Go ahead, floor it. Now's the time!