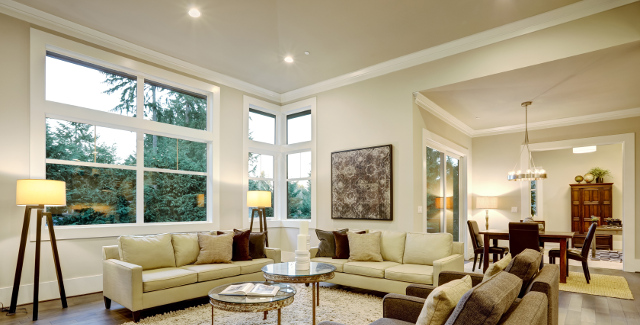 Sometimes the best ideas are the simplest ones. So, if you've had thoughts of beautifying your home, look no further for a solution that simplicity itself.
Lighten the space. Darkness tends to make even pleasant environs gloomy and even ugly. If you want to add beauty to your living areas, add some simple and well-placed lamps or light fixtures. Two or three well-positioned lights can add more than their sum total of comfort and visual appeal to any space.
Lighten your load. That added light might actually expose areas of your home that need clearing up and even furniture that has done nothing but hold junk for so long you forgot that you could sit on it, too Find a space for all the assorted bric-a-brac, and you'll be amazed at how much better the room feels and looks.
Lighten the walls. If your walls are painted a dark color or have a dark-patterned wallpaper, use the new year as a good excuse for a new and lighter look. The brighter paint will add visual space and height to the room you didn't know could be had. And it won't cost you much, either.
Beautiful spaces don't have to be expensive, but they do take some thought. Lend some thought to your space and see how much prettier it can be!