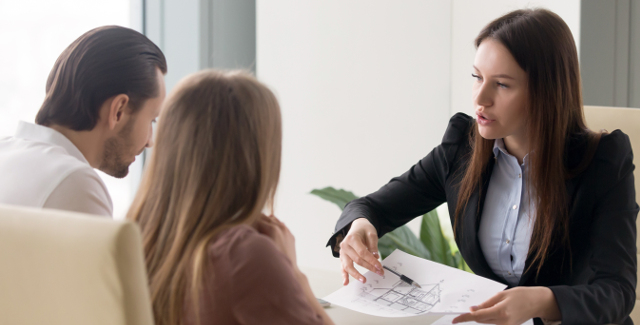 Buying a brand-spanking-new home is one of the most thrilling things any homebuyer can do. But be very careful: There are sharks in some of those waters, and the best way to avoid said sharks is to hire an intrepid guide. In other words, a real estate agent.
Agents know their territory. They've navigated the local waters, usually for years, and they know from experience which homebuilders are legit and which are fly-by-night charlatans selling cracker boxes for king's ransoms.

In addition, an agent will know what features of a new home will tend to add the most resale value to a home, and which ones are a waste of money. Premium kitchen appliances? Check. Marble tile in the bathroom? Not so much. Ask your agent which "premium" features are worth the expense in the long-term.
In addition, agents will be able to tell you which areas of town are the up-and-coming hot spots and which ones are fading. They'll also be able to pinpoint areas of town with historical flooding or drainage problems, which areas have the better schools, which have the lowest crime rates and which are attracting the latest restaurants and shopping—all very important considerations to factor into your decision to buy that dream home.
In short, good agents know things. Tap their knowledge and make that new home purchase that much more worth it!