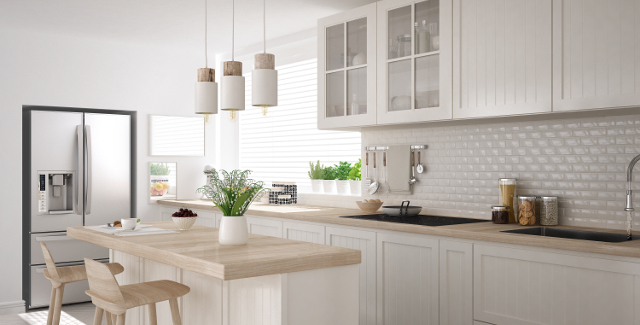 That kitchen needs a remodel, but so does the backyard. And that carpet's looking pretty gnarly, too. But which remodeling jobs will give you the best ROI when it comes time to sell?
Kitchens top the list. By far, the most buyer-friendly remodeling job you can do to your home is updating your kitchen—preferably with new appliances, cabinets and flooring, in that order. Kitchen remodeling jobs average from $19,000-$20,000, and for that amount of money, you can expect to reap most of your investment in higher resale value.

Another prime consideration, believe it or not, is a new garage door (or doors). Out with the old white aluminum and in with a simulated wood garage door that gives the feel of an old farmhouse or barn. And for the $2,000 investment there, you also can expect to gain most of it back when you sell.
What not to do if you're expecting value back? A pool. Not only will it set you back at least $40,000 for an in-ground installation, but only a select number of buyers even want a pool, let alone paying the extra expense sought by a seller trying to recoup the cost. And then there's the cost of cleaning and maintaining it.

Finally, a word about bathrooms. While newer bathrooms can win the heart of many a buyer, an ultra-chic marble floor-and-tile renovation simply won't give you the return you're looking for—especially if it's in the $15,000 range. No way.
In a word, stay simple. Don't expect lavish returns from most lavish renovations. You'll enjoy them, but most buyers simply won't want to shell out what it cost you to do them.