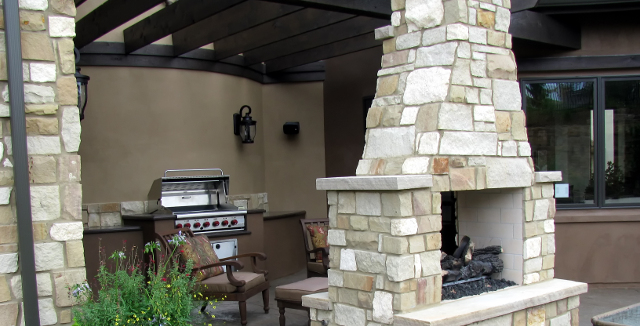 If you've made the leap to investing in an outdoor kitchen, making sure that it is the value-added addition to your home (and entertaining experience) that will serve you for years to come requires some planning.
The Structure. Stone? Wood? Stainless? It's your call, because for the $15,000-$20,000 you're going to spend, you want to be very happy with your decision. Stone, of course, will last the longest, but stainless is timeless and a wooden structure (made of white oak or redwood to resist rotting) would also look very rural-chic. And don't forget the shelter: A gazebo- or porch-style roof to keep rain and debris off your investment is a must.

The Grill. Of course, your new grill will be the centerpiece of your outdoor kitchen. Whether you fire it with natural wood, pellets or gas (charcoal isn't really an option here), make sure you invest in a stainless-steel grill that will both withstand the elements and maintain its structural integrity. And make sure it's wide enough to accommodate enough meat and veggies for the large parties you're going to throw to show it off!
Refrigeration. Lest we forget, an ample refrigerator large enough to hold drinks and meal ingredients without taking up too much space also is a must. A 5.5-cubic-foot unit should do the job. You'll also want a freezer on the side or beneath. Wouldn't want people running out of ice now, would we?

An outdoor kitchen, especially for people who love to be outside and entertain, is a worthwhile investment. Make sure to make it worth your while!