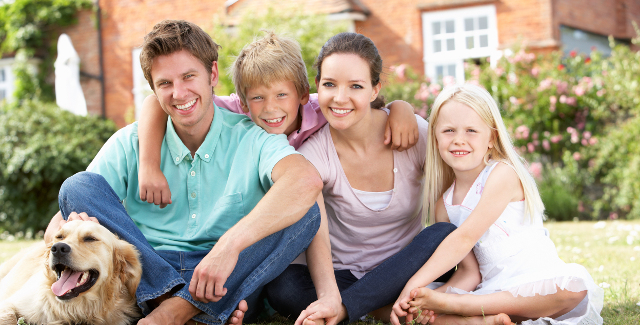 Your pet is an indispensable part of your life. So why not add some features and products to your home that make caring for your pet and integrating them into the rest of your life that much easier?
Grooming. Start with grooming—a necessity for dogs, but not the easiest chore to do. With the AquapawTM Pro Grooming Tool, that just got simpler. The device combines brushing and scrubbing into one motion while providing primo comfort for your pooch.
Playtime. What would a dog's life be without fetching stuff? Uh, boring. That's why the iFetch interactive, automatic ball launcher is such an ideal item, indoors and out. With the iFetch, train your dog to chase, retrieve and return a ball to the iFetch launcher—and then watch the fun as the iFetch keeps Fido occupied for long stretches that provide exercise for him and a bit of rest for you.
Bedtime. In addition, novelty pet beds are making some huge noise these days. Multi-tiered beds, wigwams and even pet beds that double as tables for the owners have become increasingly popular as pet owners look for something with a little more pizzazz that the ol' pillow on the floor.
You owe it to yourself and your beloved pet to exercise a little creativity on their behalf. Whatever aspect of pet life you're talking about, the options for making it a little more fun abound. Do a little homework and make it fun!