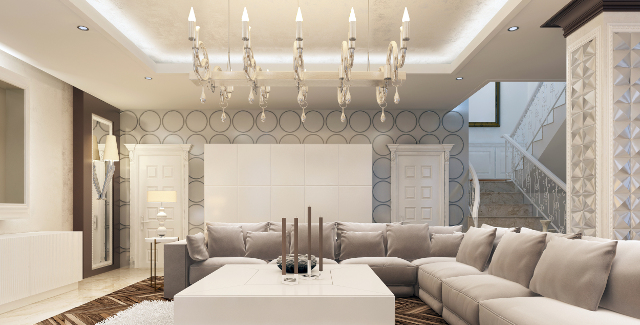 More than at any other time in recent memory, this is a season for bold experimentation when it comes to colors in your home.
Gone are the days of choosing from six shades of beige for your carpet or white or gray for your kitchen. No, no, no. The world has expanded its horizons, and none too soon.
Patterned tile. One of the hottest and most enduring trends of the past few years is patterned tile, especially for bathrooms. Think larger tiles, bright colors and funky designs on the floors and walls. Two-deck tile configurations have gained a lot of popularity, as have stone tiles for kitchen and bath.
Wallpaper—no, really. Remember the truly awful velvet-fruit-patterned wallpaper that your parents' weird friends had in 1977? That's not back, but patterned and textured wallpaper is, and big. One recent trend that's catching on is patterned wallpaper on the ceiling—think tin-roof look with off-white wallpaper for a vintage Americana look without all the cost.
Earth tones. One of the newest retro trends is earth tones. While avocado green and whatever that popular yellow was aren't making many headlines, browns and grays are, especially when it comes to ceramic floor tile made to look like hardwood.
Whatever your style, pay attention to these trends. They're here to stay for a while, if recent history holds, and the looks really are wonderful.