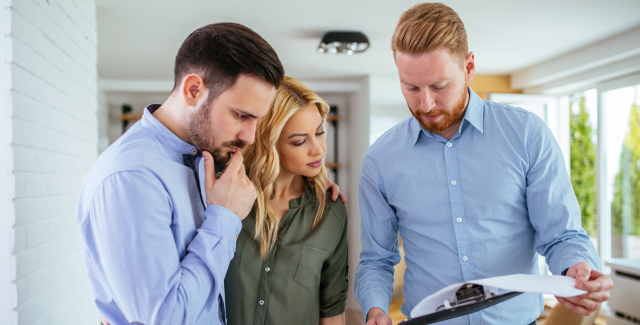 Don't look now, but … oh wait, do look now. As in, look now for in-person open houses. Because they are back.
Of course, with Covid-19 protocols still in place, you'll need to wear a face mask, keep your distance from other occupants of the house and use hand sanitizer where required, but—the chance to see houses up close again for the first time in months couldn't come at a better time.
Why? The closer-to-normal-again open houses, coupled with historically-low mortgage rates, means that now is the time to get that all-important personal feel for your next home. Online browsing and virtual tours are important tools, and in some communities, they remain the go-to. However, seeing and smelling and touching the home you'll be living and raising your family in, up close, well … there's no substitute.
In addition, getting into homes gives you the chance to ask a real estate agent questions about it as they occur to you, in the moment. While virtual tours give you all the time in the world to browse, some things may not occur to you, the buyer, like they do when you see them in person.
So now that Covid levels seem to be tapering off and restrictions are loosening a bit, take advantage. Go to that house you've been peeking at online. There couldn't be a better time.